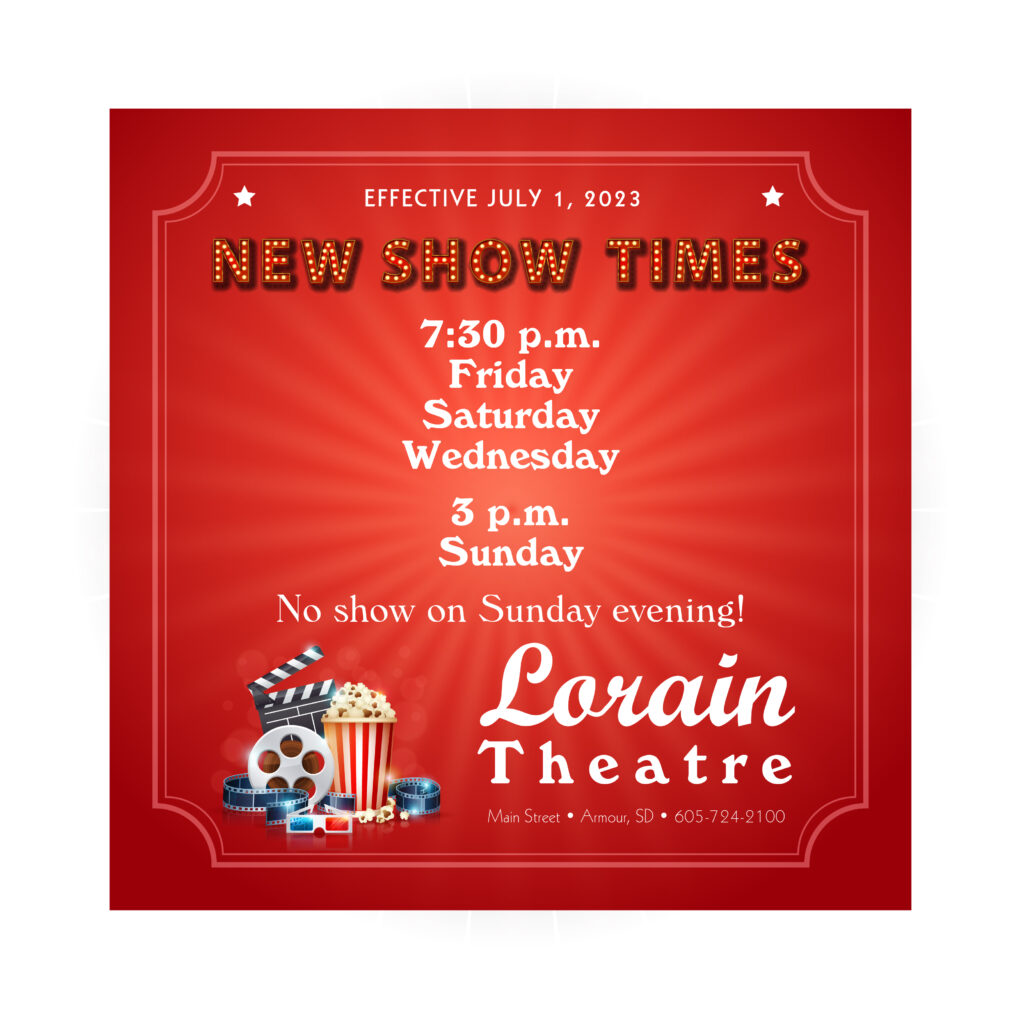 Exciting News from the Lorain Theatre!
We have some important updates to share with all our friends and fellow movie enthusiasts! Starting July 1, 2023, we will discontinue our 7:30 p.m. Sunday show.
Here are the revised show times:
Friday, Saturday and Wednesday: 7:30 p.m.
Sunday Matinee: 3:00 p.m.
Please mark your calendars and help spread the word by liking and sharing this post!
Thank you for your continued support, and we look forward to seeing you soon!